Get Ready for Love in 2021
with Renee Piane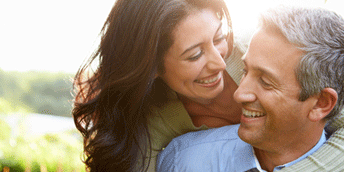 Newly Single? Back in the Dating Game? Join Renee Piane for a Life-Changing Private Coaching to Get Real & Get Ready for LOVE!
Are You A Single Wonder Women Looking To Find The Love Of Your Life?
Let's Create Your New LOVE Story, Not Someday But…NOW!

NEW in the DATING GAME or Suddenly SINGLE Again?
An amazing woman that is ready to open your heart to extraordinary Love and frustrated that you're not getting results with online dating or not dating at all?
Not sure you Believe in LOVE or you are confused about where to start?
Serious about finding Love but you are super busy?
Rusty in the Dating Game?
Just getting back out there after a heartbreak or divorce & can't move on.
Feel confused about how to connect with new potential partners?
Not getting men to commit or you keep attracting bad boys?
Unsure if you're in the right relationship and you want to get clear?
Come get a personal "Love Design Plan" that will change your life!
New Private 5 Week Coaching Sessions
The Next Group Class Begins Five Consecutive Saturdays
Starting:
NEW DATES COMING SOON

With Our 5-Week Class With Our Hot Man Panel On /Week Five!
TIME: 10:00am – 11:30 Am PST To
TIME: 10:00am – 11:30 Am PST To
1:00 Pm – 2:30 Pm EST
Please Sign-In To Zoom 5 Minutes Early To Begin On Time

RENEE IS OFFERING Discounts During This Crisis


LOCATION: by Phone or Zoom from anywhere in the world
ZOOM LINK will be sent the day before class begins
IF YOU ARE SERIOUS ABOUT FINDING TRUE LOVE… join Renée Piane, the Love Designer, The Winner of the Best international Dating Coach award
I have worked personally with over 500,000 singles and have helped thousands
heal their hearts and find TRUE LOVE! Now it's YOUR TURN!
This is a powerful Action Plan with so much more…
Week 1 – Get REAL with your heart & Identify your personal Love Imprints
* * VOW to yourself that you will be honest with yourself and others
during this lifestyle reinvention and internal examination.
* Become aware of the "invisible" vibes you communicate
with your body language and energy. Slow down to Get Real!
* Learn to identify the love phases your going through and explore the love phases men are experiencing.
* Understand men's limited love training and how to discover if a man is open to love or on the hunt!
Week 2 –Your Mind and Mouth – your most Powerful Tools
* Explore your positive and limiting beliefs about dating and men
* Uncover the roadblocks that keep you from love and learn the internal heart healing process to overcome the fears that show up when you're stretching your soul, your boundaries, and getting back out there.
* Master Love and dating language and discover the powerful influence of your words and voice tone
*Learn the language that works with men and how to ask for what you need
Week 3 – DESIGN your New Plan to Meet your Man!
* Create your personal strategy to design a winning marketing plan to meet your man. We take a look at recent photos, your image online, and your overall style.
* Clarify your Vision & Key Values ~ Discover your top 10 "have to have" values and deal breakers
* Identify your top 5 questions to ask on dates to discover if the people you date are a match without wasting time or energy
Week 4 – Getting into Action to Manifest your Man!
* Discover the Top 7 Hot Spots to Meet Your Man in these wild times
* "Spice it UP Sister" ~Let's get you DATE READY? Dress Code for Successful Dating and attracting men
* Flirting techniques that get results! Online and off ~The "Green Light Signals" that work when you're out using Renee's "flirting with life" techniques.
Magical Practices to Attract Love
* Daily Rituals to Manifest LOVE! ~ Renee teaches special processes, meditations, visioning, and other magical techniques that assist you in attracting real love.
**BONUS AMAZING MAN PANEL- Week 5** We gather and interview some great men to answer all your questions about what makes them fall in love, how to talk about sex, what makes men run away, the fears some men have about rejection and pushy women and so much more. You will be shocked at what the men share and inspired to Believe in Love!
You'll have all the tools you need to Manifest Extra-Ordinary Love!
Invite a friend… since we have our special Pricing during this challenging time
This is a heart-opening & enlightening experience!
You will be able to ask questions and you will receive the MP3 recordings of each class so no worries if you can't make any sessions
So…Get Real With Your Heart & GET READY For LOVE!
Commit To A Change NOW!!
I will share my personal journey to finding my amazing husband, inspiring stories, the rituals, and steps to guide you Find the LOVE of Your Life. You will be able to ask questions and you will receive the weekly recordings of each class.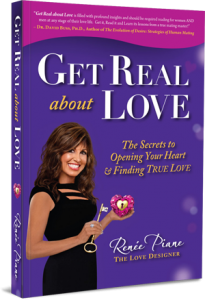 *BONUS* You'll Receive Renée's Get Real About Love
Digital Book and Vows to use as your guide and her latest E-Book version of
*BONUS* You Will Receive Renee's GET READY For LOVE E-Book
*BONUS* All MP3's recordings of each session to review each week with rituals included.
* Bonus * Our amazing man panel
JOIN US And Transform Your Love Life! Invite a friend! CONTACT RENEE
Space Is Limited To Give You My Full Attention Over 10 Hours Of Mind-Expanding Awareness From One Of The World's Most Inspirational Love Mentors.
Renée Has Helped Thousands Find TRUE LOVE… NOW…It's Your Turn!
Normally $900.00 Save over 60% with now 299.00
Renée Has Helped Thousands Find TRUE LOVE… NOW…it's your Turn!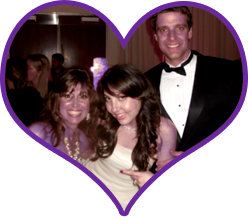 Renée Piane is one of a kind. I call her 'the love whisperer.' She opened my mind, body and soul. After following all of her steps & rituals, I met the most incredible man who is my soul mate and now my husband! Renée not only opens hearts, she heals them and I am greatful that I followed her priceless advice. Anyone that has the privilege to work with her, can expect epic and outstanding things to happen in their lives. If you're looking for love….you know who to call…Renée Piane
– Niki Shadrow Columnist/ Style Expert/ Hollywood Weekly Magazine /Public Speaker
Renée's Get Ready for Love seminar and Get Real about Love Book helped me to wake up and get real about my relationships. By encouraging me to dig deep into my soul to excavate the dreams I buried years ago with overwork and over-commitment, and to review my relationship patterns and heal my Love Loop, I am changing within and now have confidence that my match is right around the corner. I got real, and now I'm ready for love!
Dear Renée, I have taken one of your amazing' seminars and loved it. I broke up almost two months ago from a nine month relationship with someone who could not commit. Your work empowered me to evaluate my life and make choices from a stronger place. I recommend your work to all my friends. thank you so much! You renewed my faith in love!