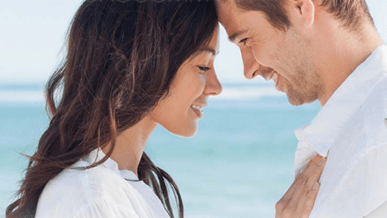 The Get Ready For LOVE Package!
Are You Still Single & Frustrated? You deserve to finally find the love you've been looking for. Most successful single people are busy and often very lonely. They make fast, rash decisions when they are dating to fill the void. If you feel you have wasted time with the wrong people…
It's Time To Get Real About LOVE!
Successful and ready for love, but can't seem to meet your match?
A workaholic or "too busy" to take time for love?
Doubting that you will find real love?
Not getting the results you want from online dating
Unsure of where to meet quality people that are at your level?
Attracting the wrong people who can't commit…again and again?
Open to taking an honest look at what could be blocking you from finding real love?
Willing to do whatever it takes to manifest the relationship you want?
Heres a Testimonial from a Happy Client
Most Successful Single People Are Busy and Make Fast Decisions About Dating Which Can Lead to Big Problems!
I Know How It Feels To Have This Challenge And I Know How To Solve It. I'm So Glad You Are Here. This Means You Are Ready To Find Real Love. Let's Face It…People All Over The World Are Waiting Longer To Get Married Or To Settle Down.
Since there are so many choices for singles out there it can be overwhelming and confusing. Most successful singles think love will magically happen and don't take the time to focus on one of the most important decisions of your life: choosing your life partner.
If you're disappointed with your single life and Really Serious And Ready To Find Love, I Can Help! I'm Renée Piane, and I'm here to be your guide and wake you up to Find Yourself And Meet The Love Of Your Life.
I Will Offer You Personalized Guidance To:
Open your heart to Love after a divorce, break up or heartbreak.
Get clear about your top values
Create a new vision for your love life
Make dating more fun!
Test drive a relationship before jumping into a relationship too fast
Break free from your existing dating patterns
Tune-up your online profile to get results
Market yourself on key multimedia platforms
Create a powerful profile that gets results!

Contact Renée at the office or by email and we can set up your session today! Let's create your new love story!
"Renée Piane Is Perhaps Best Known As A Love Guru But She Is So Much More. She Is A Powerful Catalyst For Transformation."
-Wendy Kram, Producer of "Mad Money"
If this is your year of finding love, start by changing your life today!
It's crazy how many studies show more time is spent researching a house than choosing a special partner to live with you. I'm encouraging you to slow down to Get Real with your heart and call in the perfect partner to create your special love and lifestyle. Don't be a statistic, instead be my next love designer success story. I will design a personalized program to reinvent your love life with this GET Ready For LOVE Coaching Package.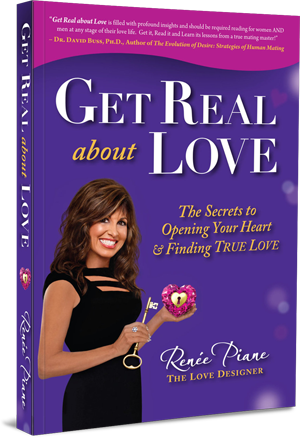 Get Real About LOVE The Secrets to Opening your Heart & Finding True LOVE
Downloadable recordings from our sessions
Access to all of my other Services And Resources
A personalized Action Plan that will always be perfectly tailored to your unique situation, personality and goals.
I have been teaching singles the tricks of the trade in the dating game with my powerful private coaching services, helping my clients prepare for love – from the inside out.
I only work with a limited amount of clients each year and if you're really serious about finding love this year…Call Me. I'm proud of the thousands of success stories and now it's your turn.
Let's Create Your New Love Story.
So, what are you waiting for? I have a great success rate for transforming lives So You Can Attract Your Match.
If 2020 is your year of finding love, start by
changing your life today!