Should I Stay or Should I Go? My Partner is unsure about having kids! Help!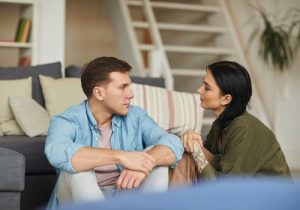 Are you in a relationship that might not be aligned with your vision or an established timeline of marriage and kids? I have been coaching many high-powered executives and couples in love who are having "relationship reality checks" now that Covid restrictions have been lifted. There are other couples that are having timing conflicts about having kids. They say they are in love, but just aren't ready to commit long-term to the "kid thing." That one sentence alone tells you a lot! This person definitely isn't into kids at this time. Are you listening and looking for the signs in your relationship? In some relationships, some couples aren't focused on having babies in the first phases of love. Others know that they aren't ready or do not want kids, but may not be 100% honest since they know it may be a deal breaker. Often they could keep stringing you along and it causes lots of confusion.
So many of my single busy clients ask…I've been dating someone for 1-2 years or more but my partner isn't ready to move forward to the next step and I'm not sure I want to waste time! So… what can you do in this situation?? Do you stay, or do you go?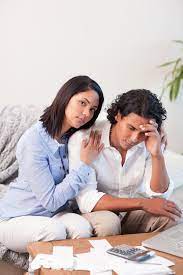 Hello! It's time to evaluate your individual "situation" before you waste precious time waiting. If you or your partner is on the fence or telling you they are not ready to commit what is the next step? How can you get an answer without pressuring them? I'm constantly asked when is it time to let go of a relationship that is not serving me. Many of my clients are on the fence. They don't want to break up but they want babies! Should I wait or should I move on? If you have been in a relationship that you thought was going to be "the one" and you are wondering **Is this relationship going anywhere? You are feeling anxious since you don't want to be pushy or desperate…. but how long do you wait to bring it up without it seeming like you are giving them an ultimatum or pressure?
If you find that you have been waiting for 2 – 3 years now with a man or woman who said they wanted marriage or kids but now they are saying the timing isn't right…it's time to do a GET Real Evaluation to see if you are on the same timeline for marriage and children. There are signs along the way that will show you if you are moving in the right direction or not. I work with so many couples and meet with them together, then individually to get the real picture. Then I facilitate the GET REAL Evaluations and record the session. It helps so much to have someone be able to ask the questions they really want to ask in a safe setting
.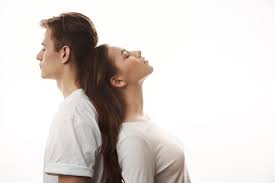 The biggest challenge often is the timeline of being able to conceive healthy children if you wait too long! I know many people say "the movie stars had kids in their 40s or stored their fertile eggs for the future! I can do the same!" This is a great option but you need to "Get Real" about the expense since these processes are very pricy. Gather all the facts and get informed by setting up an appointment with a fertility specialist to gather the timelines and costs of the egg saving and storing procedure. There are support groups and other specialists that can guide you as well.
I was in this situation when I met my husband over 20 years ago. I knew it could be risky to get pregnant since I was older and he was at the tail end of his divorce. I asked him directly if he wanted more kids since he had a grown son at the time who was 17 years old. I didn't want to get pregnant during an unstable time in his life and I needed to know if he wanted more kids. Like many people who go through a divorce, this topic will surface when you are back in the dating game since conceiving healthy children after a certain age needs to be factored into the decision. We ended up getting married 3 years later and did not have any kids together and it worked out just fine for us.
It is very important to know yourself and be able, to be honest in the dating game with the people you meet before you jump all in and assume they may want the same goals in the future. I write all about this process in my book "Get Real about Love" The Secrets to Opening your Heart & Finding True Love" to help people to evaluate themselves and the people they date to reach their ultimate love vision and goals.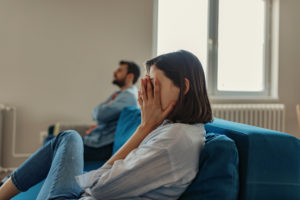 As we all know we are all in different "Love Phases" and you may meet your match while they or you are in transition. If you are in a " love situation" please feel free to contact me for a personal session to help save you time and heartache if you are dating someone that is not ready, or saying they are ready but they keep delaying and aren't moving forward. Set a timeline and let your partner know what that time frame is, especially if you are living together! Then get the support you need and commit to move on and take some space to figure it out on your own without pressure in a loving way. Remember it's all about the timing of these serious conversations. You both need to be in a space to discuss deep matters of the heart. Set up a time after you are done with work and have something to eat first.
Sometimes just gently taking a stand and giving someone space will expose the truth about the next steps. Only your heart knows what your next step is. this is your life and your unique "situation." Don't push or force love if your partner is not ready.
Once you are clear and communicate from the heart, you will know if You should Stay or Let go to leave an opening for the right partner to show up.
I'd be happy to be your supportive love coach and I'll advise you if you are reinventing after a divorce or if you or you're not sure that your partner is ready to commit.
Why waste another year on a dead-end relationship? These situations can cause you to waste time and hurt a partner that thinks that you may change your mind. Take time to reflect and be honest with your partner if you have been dating for 6 months or more. It's not fair to them if you know they want kids and you are not ready. It's a loving act to be laser honest yet it is often hard to do. I'm here if you need some help to craft how you will bring this up in a loving way.
I help my clients with "love scripts" for their individual "situations" and this sensitive guidance will help you be focused, calm be prepared. 
Contact me and keep expanding your vision. You may want to take my monthly Vision Board Classes and  check out my book
GET REAL about Love ~The Secrets to Opening your Heart &Finding True Love.
The book will offer you sound advice that can lead you in the right direction. Love is out there for you. Stay true to your vision and speak up!
If you need support or have any questions or comments please comment below or Contact me