Makeovers in Los Angeles, CA

The First Impression is a Lasting One!
Call Renée For Your Magical Makeover
Achieve Your Love Goals!
Are you ready to look and feel your best when going out on a date or heading to work? If you're not getting any action in your dating or love life, it could be your overall look!
Renée Piane has been performing Magical Makeovers for over 25 years. With her background in the design, skincare and beauty industry, Renée has transformed the lives of many men and women by creating a new image from the inside out.
Let's Get You Date Ready!
If you hate shopping but you know that you need to update your style…No Fear…the Love Designer and her talented team will come to the rescue!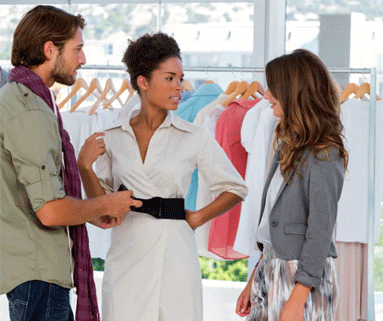 Each client has their own unique style and personal goals. Renée will tailor your sessions to enhance your best assets, utilize your existing wardrobe to define your look and help you achieve your goals. She also helps to organize your closets and redesign your home environment (your Love Nest) to magnetize love.
We offer referrals to the top professionals in hair design, make up, color analysis, photography, fitness, nutrition, anti-aging as well as skincare, dental & holistic healing practices, plastic surgery and so much more. Renée will guide and match you with the perfect and services for amazing results.
Renée's love design team can also help you create a romantic and stylish environment in your home to attract love. We can find furniture, painters, handy men, accessories and bedding within your budget. Create the space and love will come!
Call Renee For Her Makeover & Coaching Specials!
You'll Look Like And Feel Like A Million!
Renée's fees vary depending on the services performed. We have special package rates and awesome referrals!
She Will Guide And Assist You In:
Expanding your professional and social life by up-leveling your image.
Creating your own personal style and organizing your clothes. You will be Date Ready with a coordinated wardrobe for any occasion.
Enhancing your existing wardrobe with the perfect accessories to add style and flair (even on a budget).
Dressing for your body type to enhance your assets. Wearing the right clothing and colors will make you look up to 10 pounds slimmer.
Renée will organize group shopping trips or take you shopping to save you big bucks!
Updating your hair style, hair color and makeup application. Renée will personally show you how to apply make up for any occasion. (We will coordinate your make up, hair, wardrobe and accessories based on your skin tones and colors.)
Feeling and looking more confident for every occasion!
Setting up photo shoots and assisting with clothing, accessories, hair and make up as needed on the shoot.
Renée did a wonderful job replacing my outdated "computer geek'"wardrobe with stylish, well-fitting and reasonably-priced clothing. The afternoon I spent with her was well worth the price. Her eye for bargains pretty much paid for her time! My new "put together" look is a hit! I met my wife right after the makeover and I am so grateful.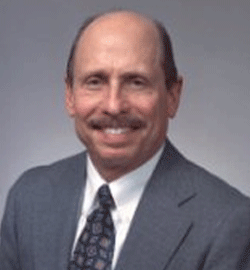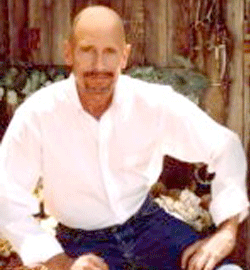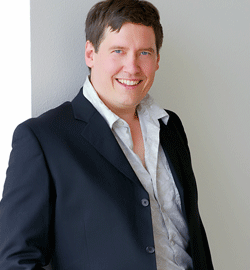 See Renée Performing Magical Makeovers on Grungy Bachelors!
Renée, I just got a huge boost in my confidence after our Rapid Shopping Spree and you saved me a fortune. I never believed that "clothes make the man" and this experience has woken me up to what you have been telling me all along, 'the first impressions are lasting ones." I got instant results after I walked out of the store and am still in shock daily over the responses. I finally feel like a hot, sexy guy and that is totally new for me. Thank you! Guys…Call Renée. Her Image makeover was life changing for me.
We were so impressed with Renée Piane's makeovers that we will be putting her on our national Beauty TV Network. Her tune-up tools are great for anyone in a relationship or wanting to find one!
I had a complete makeover by Renée. She helped me define my style, how clothes should fit and how to shop for my personality. We went out a number of times to pick out clothing and we always had a blast! Creating a new image made a difference in my confidence. I was newly divorced and needed some guidance. I called her whenever I wanted new clothes. Renée and I had such a great time shopping that I asked her to redesign my new apartment. She took me to places to find furniture as well as bedding and accessories. She saved me hundreds with all of her connections and she knows how to work within a budget. From my kitchen, to the bathroom, to my awesome office… I got the complete makeover and I'm so glad I did. My friends and former girlfriends enjoyed my great home. Women definitely notice me and they still compliment me on my style… I love it! Every man should be so lucky to have a Renée in his life. FYI, I am now happily married with kids and my wife loves my style.
After my divorce, I was confused about the dating game and was referred to Renée by a trusted friend. I was a bit rusty in the dating world. Who knew my whole life would change with a complete makeover and some insightful advice. I feel so much more confident and have a more "GQ look" according to my kids. My ex was amazed when she saw my new look and could not believe the transformation. Now that I am back in the singles market, I can see the difference it makes to have your own sense of style. I know how much I detested shopping and Renée whipped together an entire wardrobe in a few hours and saved me time, money and the stress of not knowing what to buy! Renée is truly a master at makeovers! Renée empowers you to be the best you can be and I am am grateful to have her in my life!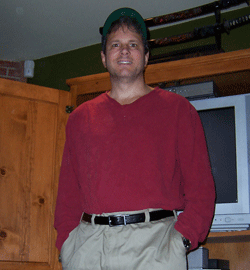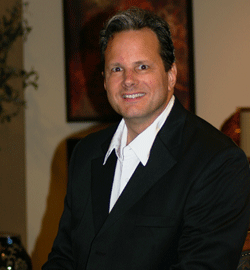 Renée has a way of taking your best assets and enhancing them. After years of wearing business clothes and not getting results, Renée's wardrobe makeover helped me break out and be daring with new accessories and flare. The difference in my confidence and sex appeal has been amazing! Men notice me now and the best part is I feel sexy, attractive and more confident!
I'm a physician practicing in the LA area. I thought myself to be well dressed at work but my casual clothes were barely suitable. I met with Renée and she offered to assess my entire wardrobe and living environment to determine what was reasonably required to produce the best possible ME. Using a sharply focused, highly personalized approach, she thoroughly evaluated what I wear and how I live. Renée transformed my life. These days I receive compliments all the time on what I wear in all social situations. My home is now optimally comfortable (with touches of classy pizzazz) to invite intimate friends over to play. Throughout the entire experience, Renée was always amazingly enthusiastic and 110% dedicated to realizing my potential and bringing it to life. She is truly a pleasure to work with and has my highest recommendation.
My love life is amazing now! With Renée's book and wise advice, I have transformed my wardrobe, my home and my way of thinking. I believe in love again. I incorporated her "Secret keys to Finding Love" and now my biggest challenge is finding enough time for dating all the men I am attracting.
I thought I was pretty 'well tuned' and had a nice wardrobe but after seeing a man that Renée had worked with I realized I needed some refining. My style was ultraconservative and needed some spice. The accessories Renée suggested such as my black snakeskin belt, my new square toed Black Cole Haan shoes and adding silver toned glasses as well as a watch really added some flare. I incorporated more seasonal colors and softer fabrics, which made all the difference. I notice that by wearing all of the above I attracted more women than ever before. My new girlfriend loves my style.
SEE DREW'S MAKEOVER ON FOX TV
Renée, I wanted to thank you for my new makeover. Not only do I look ten years younger, but everyone I know thinks I look great. I've also been getting a lot more attention from women lately. Just the other day a woman was shamelessly staring and flirting with me in the store. Also, the tips for the couple of additional items for my wardrobe and the suggestions you gave me for my condo were great as well. I'm now married to the woman of my dreams! She was shocked when she saw how my place was all set up for her and I'm so glad I was ready. I appreciate of all your help. You're the best!
Renée, it was great meeting you in LA. Thanks for your makeover services. We really had wonderful time together as well as great conversations. Your have a superb sense of male style, especially with clothing. You also gave me some great tips on grooming. Thank You! I sincerely appreciate you spending extra time in picking out my new wardrobe. I am now back to Phoenix, hope to talk to you again. Your service was worth the trip!
I was running through life with my eyes closed and Renée Piane opened them up with her easy step by step techniques. I've begun a new exciting life and expanded my mind. You will see what magic her coaching and makeovers can do for you. I am happily married as a result of her magic makeover and coaching. Thank you!