Love Consulting Services in Marina Del Rey, CA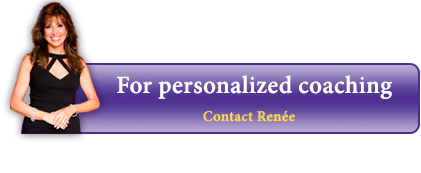 This is our MENU of Specialized Services that can help you achieve your love vision. Any of these services can be added to any of your personalized coaching packages.
As a relationship coach, my goal is to empower you to have a loving and healthy relationship. I believe in the transformative power of love, and I provide the guidance and tools necessary to help you cultivate a deep and meaningful connection with your partner. Whether you're single, seeking a partner, or currently in a relationship, I'm committed to supporting you every step of the way towards creating the love you deserve.
With my love consulting services, I work with individuals and couples to help navigate the challenges that arise in relationships. My approach is tailored to your unique needs, and together we will address the specific issues hindering your relationship's growth. Whether it's communication problems, trust issues, or navigating life transitions, I promise to provide a safe and supportive space where you can explore your feelings and work towards a resolution.
Some of the services I offer as a relationship coach and love consultant include:

Relationship Coaching
During our one-on-one coaching sessions, we'll explore your goals, values, and desires when it comes to relationships. I will also help you gain clarity on what you truly want in a partner and assist you in developing a plan to attract and sustain a healthy and loving relationship.

Dating Advice
If you're single and looking for love, I provide personalized dating advice tailored to your unique situation. From crafting an authentic online dating profile to navigating first dates, I will share valuable insights and advice to help you make meaningful connections and find lasting love.

Heart Healing Sessions & Love Readings
Are you experiencing a heart-wrenching breakup and need to get over your ex, call Renée. She will help you get centered, wake-up-from-your-break-up and help guide you out of your pain. Relationship challenges can eat away at your self-esteem, make you feel powerless and like you can never trust in love again. Let Renée's intuitive guidance set your heart free. Renée also does readings, personalized prayers and meditation tapes to calm your spirit.

Profile Redesign: Updating Your Online Profile to Get Results!
Let's make some magic for your online dating experience! If you aren't getting any action with your current online dating profile, we'll design a custom profile to help attract your ideal match! We will review your current photos and create and upload a profile you can use on multiple sites that sends out the right signals to help make your dreams come true! Let's get started!

Magical Image Makeovers ~ Let's Get You Date Ready!
Imagine looking into your closet and having the perfect clothes for all occasions! Renée will enhance your best assets and add some spice to your existing wardrobe with pieces and accessories to define your new look. She will build you a wardrobe that can all work together. You will look and feel more confident and you'll have all your dating outfits ready to go on a moment's notice. You can bet people are checking you out, so let's make you stand out!

Create Your Love Nest!
If you knew that the love of your life was coming into your life in the next thirty days would you feel ready to have him or her come stay at your place? Get Ready for LOVE… Let's create your LOVE NEST now! Designing your home to welcome in love shows that your care about your living space. So, why wait? We can help you create a stylish and inviting environment in your home to get you ready for love in advance.

Couples Counseling
If you're currently in a relationship and are seeking support, I offer couples counseling to help you navigate challenges and build a stronger bond with your partner. Through open and honest communication, we will work towards resolving conflicts, improving intimacy, and fostering a deeper connection.

Relationship Workshops and Seminars
I regularly host workshops and seminars focused on various aspects of relationships. These interactive and informative sessions are an opportunity to learn valuable tools and strategies for enhancing your relationship or finding love. Whether in a group setting or a private workshop, you'll gain insights and practical skills to create the relationship of your dreams.

Personal Match Making Services
If you want to get hooked up with a great Matchmaker give Renée a call! She collaborates with many great matchmakers and does some personal matchmaking (for select clients only).
The most important decision in your life is meeting the perfect match for you. So, call Renée for a Love Design consultation! Renée Piane has matched hundreds of couples in the last 20+ years. You will be guided and inspired by the 2014 iDate Top International Love & Dating Coach.

Mock Dating Services
Renée will send you out on a mock date with an attractive, age-appropriate associate who will give us both honest feedback on the initial first impression, your communication skills and help you to see how you are presenting yourself on dates.

Personal Hypnotherapy & Timeline Therapy
Transform your life with guided visualization, Hypnosis, NLP communication, and Time Line therapy sessions. Break up long-standing behavioral patterns and other deep-rooted issues that you've been struggling with your whole life, once and for all! Contact Renee for a FREE consultation

Couples Coaching Sessions
Renée works with couples who are experiencing challenges in their relationship to help them see both sides of the situation and how to resolve conflicts with effective communication techniques. Do you have commitment issues? Fears about marriage or dating someone going through a divorce? Call Renée!

Wedding Ceremony Design & Bridal Consulting
Let's make some magic for your Wedding Day! After 25 years of helping brides and grooms prepare for their sacred day, Renée can help you design your wedding ceremony, music and offers referrals to all of the services you will need to create your dream wedding.
As Renée Piane, The Love Designer, I'm dedicated to your happiness and fulfillment in love. With my knowledge, experience, and passion for helping people create thriving relationships, I'm absolutely confident that I can assist you in achieving the love and happiness you desire.
So if you're in the Marina Del Rey, CA area, or anywhere else in the world, I am here to support you. Just take the first step towards creating the love you deserve by scheduling a consultation with me today! Let's embark on this transformative journey together and make your relationship dreams a reality. Love is waiting for you!