Make your Own Fireworks this Summer!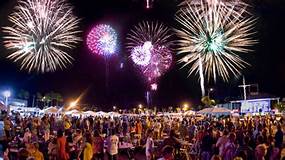 Renee Piane ~The LOVE Designer offering some GET Real about LOVE flirting advice to spark up your Summer!
With the 4th of July approaching some singles often get bummed out on holiday weekends wondering where to go to have some fun?!
*Make some sparks this Summer by taking ACTION! It's a few days before the 4th and the shopping centers, bars, and hot spots are buzzing…Go get connected and look up fun things to do in your local area and on Meetup, Tinder, and online in every city nationwide! You can safely social distance
Love can happen at any age, any day, at any time. Here are some tips:
Dress in clothing that makes you feel confident and looking sharp!

The first impression is a lasting one!

Get OUT of your house and play. My philosophy is to "Flirt with LIFE!"
Today, right now, the person you are looking for could be in line at the grocery store or Costco gathering supplies for their summer social distancing parties, an outdoor st or farmers market, a singles hiking event, a safe estate sale, the dry cleaners, out at lunch or, the post office or out walking their dog right outside your door.
Open your eyes and say Happy 4th of July! What are you doing to celebrate?
    3.Be more open and friendly to people all around you!
Just smile while saying good morning at a coffee shop could inject a person in line with a little bit of joy, instead of crushing their spirit because you coldly brushed them off. Offer a sincere compliment to a stranger walking by and make their day with no expectations. When you are open, other people are more attracted to your "vibe".
4. Speak up and ask what they are doing for the weekend.
Sometimes a simple question is all it takes to meet someone. "Every encounter is practice and can make a difference." That person might just invite you to a party or introduce you to someone great.

   5. If you attend a house party, ask the host if you can help out in the kitchen and greet people as they bring in food or drinks!
They will love you for the offer and people will be comfortable chatting with you. I'm Italian and the kitchen is often the center of a party. I promise you, you will attract more people by being a part of the action and you'll meet all the good friends of the host.
    6. Become one of the photographers and snap photos of people you like with your phone. This is a great way to meet new friends or people to date. With great photos, you can gather business cards to get their cell number on the spot. Then follow up but do not stalk people! Connect with them on social media as well
  7. Get a positive role model or love coach to help you if you're uncomfortable with any of these suggestions.
9.Join The Club House APP
You can get invited for FREE! See all of my upcoming rooms on my
INSTAGRAM or Linked in Account 
Join this social network and meet amazing people!

Check out my site for personal coaching or Contact Me for a FREE 20-minute Love consultation to spice up your profile online and get into action. I am soon to be hosting live virtual Rapid Dating events online and other social Zoom meetups.
                                                                     Check out all of my Upcoming Events

Have a Great Summer and check out my book "GET REAL about LOVE- The Secrets to Opening your Heart & Finding True Love. It's a Great Summer Read! 
"YOU are in the Driver's Seat and I'm here to help you Reinvent your Love Life!
Contact Me for a free consultation after July 28th…I'm Off on a romantic holiday.
Have a fun summer!