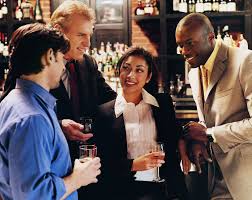 Dear Renee (Love Designer),
My friends are constantly putting women down, and I personally think that they are really intimidated by women. When we go to bars, they are so arrogant and cocky.  Deep down they are all very insecure. How can I deal with my own insecurities and shyness, and build my confidence? I surely can't get advice from my friends.
Help
No Confidence

~~~~~~~~~~~~~~~~~~~~~~~~~~~~~~~~~~~~~~~
Dear No Confidence,
Most singles get their guidance from their peers, TV, and the media in general. The fact that you, on the other hand, want to learn more about yourself and how to build that inner strength that all women want in a man, is definitely a step in the right direction. You are way ahead of most men who claim to know it all. When you want to master skills learn from people who have experience and can give you direction to achieve your goals. Most men are so private about dating and relationship issues so good for you to seek out advice.
That inner confidence you seek builds as you take control of your mind and really look at all you have to offer.
Women are generally impressed by:
* Your overall appearance
* The energy you project
* Your confidence level
* The questions you ask
* Your conversation skills (are you interesting?)
* You being a man with a plan!
*And so much more…after over 30 years I know I can help! It's so important to be aware of words that come out of your mouth (in conversations and how you deliver those words in any form of communication. This includes texting, voicemails, or online dating site responses. Many Singles complain that vague messages cause them to pause responding back.
Remember that you ultimately control all of these new ways to connect, and it takes learning and practice to build those confidence muscles. Taking the time to study women and learning more about dating and the way women think are the best way to reach your goals. Taking control of your mind when it starts bringing you down really helps. Realize that your inner beliefs about yourself come out in your initial conversations with women, which send out the first signal for connection. If your internal conversation is negative, you may lose the connection unless the woman is on the same negative wavelength.
So next time you are talking to a woman, listen to what you're saying and the tone of your voice. Are your words sending out a positive message or are you turning women off? Only you know the answer; you are in control of your thoughts.
Get ahead in the game of love by doing your own internal investigation by reading my books that cover many of these topics and more:
"Love Mechanics'
~The Power Tools to Build Successful Relationships with Women
and
Get Real about Love~
The Secrets to Opening your Heart and Finding True Love
I have been guiding singles for years as an award winning Dating coach and you will feel more empowered and confident by learning more about women, dating, and preparing yourself from the inside out on your quest to find love. This advice goes for women as well.
To me choosing your life partners is one of the most important choices in your life! Do some research and you will expand your heart and mind to choose wisely! Many people feel rejected in their lives and let old fears run their lives. Get Your Power back and reinvent yourself! Love will show up when you least expect it, and women will appreciate that you did some reflection on finding extraordinary love!
I'd love to hear from you with your new results! I guarantee you will learn so much about yourself and what women really want! You will have all the tools you need to get RESULTS! I have classes online and coaching to help my clients get ready for love, heal old wounds and write profiles that get results. I have helped hundreds of people to find love! It's important to get support if you want different results. Women these principles apply to you as well! keep the faith and practice and your confidence can build over time!
Many womnen love sincere men that treat thm well. Keep me posted on your progress and if you need support I offer a Complimentary Love Designer Consultation and I don't bite!  I have been helping people for over 30 years with coaching packages and online classes that can support you in your path. ReneePiane.com Love is out there, and nothing makes me happier than helping people to find their match! If you are ready Contact Me!