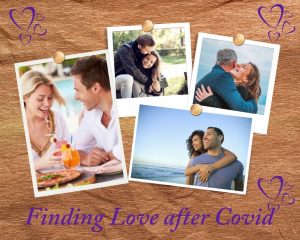 Finding Love After Covid by Renee Piane
What did you learn about yourself during Covid? As a Love Reinvention Coach, I found that Covid was a huge wake-up call and a Love Reality check! After over 30 years in this amazing love business, I deal with people in all phases of relationships. Some are frustrated singles, others with someone they don't intend to ever marry but stay knowing their hearts are not "all in" or committed. Many single people met the love of their lives during Covid because it offered a "Love Reality Time Out."
Some people met online and made matches others were too afraid to meet but video chatted and built a foundation over time. Taking risks and never giving up is vital! Others learned how to FLIRT & Network in my Co-Ed Flirting with Life and Networking class online and had a blast. Come join us. Some people that have been married for years either felt more gratitude for their partners and it recharged their commitment to each other. Others woke up to the fact that they hardly connected and it was the perfect time to move on!! REINVENTING Is my specialty if you need help!
I have worked with thousands of singles and many of them are often guarded when they meet someone that they like.  Some singles meet people, then they are afraid because it could be the real thing, or they have gotten hurt and have walls built to protect themselves! Perhaps you've been dating a commitment-phobic that turned your heart to stone.
Many people worldwide are still resurfacing from the restrictions of Covid that caused us all to hibernate. Others reflected on what is most important in their lives. Taking a good look at your future vision for yourself, your family, your health and your career is important. I host monthly CREATE Your New Vision Classes that are interactive and fun! As many of us are reinventing it's important to "GET REAL about how we can get back in the flow without fear! Join us to create a new vision for YOU!
We all must examine our patterns and release the unconscious fears that block our hearts and minds to open up to new ways to find and receive love! Yes sometimes dating is frustrating and causes some doubt and loneliness. Many singles in Los Angeles and many of the larger cities get so jaded that when something good comes their way they don't give love a chance. I'm  Some people are afraid to commit after a heartbreak and need to heal and reflect so they can grow and move on to find healthier relationships.
I see this scenario every day in my love consulting session. It amazes me how many people are unhappy and slugging around over a person that treated them badly, rejected them, or was downright unavailable! I see men and women hanging onto people who BS and promise false hopes of love and string them along with no intention of committing. In my coaching, I help people to discover that they are blocking the path to a new clean slate because they're committing or pinning over a fantasy! Often this pattern goes on for many years until they look deeper. These blocks keep our hearts locked up for years. Does the pain of a few bad relationships make you want to stop loving? Can you open up to risk again? To trust? To expand with someone new?  Are you afraid to love again?
What can you do to let the love in? I suggest really taking a good look at what you believe you deserve and what you have settled for in the past! Were you honest with yourself when you dated someone that you knew wasn't the real thing and yet you stayed in a dysfunctional relationship because you didn't want to be alone? Or perhaps you don't feel worthy to receive love or respect from another person because of bad memories or experiences from your family or a broken heart?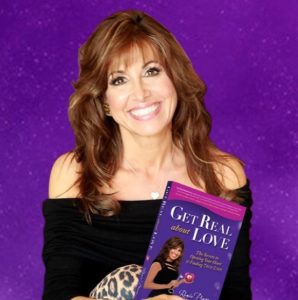 My Book GET Real about LOVE can guide you with the step-by-step process to open your heart to love again! If you do buy it let me know so I can send you the vows that go with the book. Send an email here and I'll email the special vows. Only you can make the choice to get back out there and I can help you update any current profiles to get better results!!! As a love coach for over 30 years, I can guide you!
Wake up and Get Real with yourself… is this experience what you want from your life? Being miserable? Lonely? Can you risk just one more time? Why not attempt at looking on the inside and get support to change your inner beliefs? We create our reality daily and today you can choose differently. True love is there for you!
By changing your thoughts and starting to see that life isn't about being treated badly…it's about expecting only the best for yourself and setting higher standards to live by. Start with the only being treated with love and respect! When you take a stand and live by those standards others will rise to meet you and the negative people will fall away. See the fear melt as you take back your power by changing your conversations with others and with yourself. Risk again! Try one more time…be the love you are asking for deep inside, and eventually, you could love again and let someone wonderful in!
The person or people in your past doesn't represent the way everyone will treat you! I know this is true because I protected my heart for many years (in my past) and made the walls so thick no one could penetrate them! How thick are your walls? Let go and open your heart to love. Life is moving so fast! Don't let fear ruin your chance for love. You are in the driver's seat…take control!
If you need support to Reinvent your Love life, please feel free to Contact Me for a free 20-minute consultation and check out my  upcoming events at Reneepiane.com
Love will find you if you have an open heart!