How to Assist a friend or family member going through the loss of a loved one.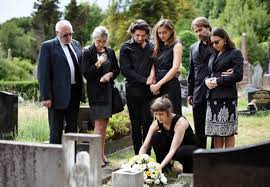 Dear Love Designer,
What can you do when a good friend or someone that you know is going through a hard emotional time with the loss of a loved one or good friend?
My dear friend just lost her mother and is so sad. I have never experienced this type of pain and I feel helpless. Any suggestions on how I can support her?
Assisting a Friend in Sorrow
 Dear Sweet friend,
How sweet of you to ask. Most people are clueless about dealing with death. This is not something they teach in school. All of us go through times of sorrow …break-ups, a death in the family, divorce, accidents, getting sick, or even losing a job or a pet. These and other experiences happen to all of us at one time or another. After losing my own Mother on May 9, 2002, my Aunt BeBe (my God Mother) to terminal cancer, and my best friend, I found that people who had never experienced a death in their own family were almost afraid to call me. Some people will avoid contact not knowing what to say or do. Some just call when you're not home and leave a message, while others know just the right things to say and do during times of hardship. One friend called and admitted that she felt clueless about what I might need in my time of sorrow. When I asked a few people if they felt the same way they all agreed that there aren't any guidelines about dealing with death or sorrow unless you have experienced such a loss in your own life. Believe me, it made me see how even a small good deed helps the healing process.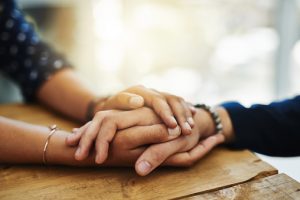 Here are a few suggestions that you might use if someone close to you needs some support during a challenging or sorrow-filled time Immediately after a death or a traumatic event, they may be in shock, feel disoriented, disorganized, and need support. Most people don't know how to ask for help when they are grieving.
Call them and ask if they need anything and ask what kind of support they need
Send a warm card letting them know you are thinking of them and can be there for support.
Tell them you will offer a listening ear to hear the stories of the lost loved one (or pet) they had for years. Just lovingly listen! That's all they may need right now.
If they need nurturing get them a massage! Even a short head or foot rub will do!
Stop by with delicious comfort foods: Soups, salads, cookies, a cake or a homemade meal will do the trick. Cooking isn't what they feel like doing at the moment and healthy food is good for the soul!
Offer to help then clean the house or do laundry (since they may be in shock and not have the energy) and may have visitors coming from out of town for services.
Offer to hang out and answer phones while they are planning for the funeral services.
Look up readings or offer to help type up programs for the services.
Go groceries shopping and fill their refrigerator with healthy essentials: fruits, veggies, eggs, milk, good drinking water, bread, juices, coffee, tea and pick up extra toiletries for guests that will be visiting.
If they have people in from out-of-town offer to help entertain them or pick them up at the airport to take some of the pressure off.
Take them out for a walk or a movie to get their mind off the sadness.
Offer to do a bank deposit, a post office run or other errands.
Call often to check-in. Often times the shock of a loss doesn't hit them until later.
There is no set length of time for grieving – no time you or they are supposed to be "all better." Be patient since the pain doesn't disappear overnight.
Pray for them and their situation and let them know you are doing so!
Hugs work! Give them freely and often… they heal many wounds!
If you are going through grieving ask for assistance. People want to help you but can not read your mind. We all have those hard times and if you need support you might just need to ask! People will help if they know what you need. My men friends said they appreciated me telling them what I needed because they didn't know what to do with me when I got sad. I asked for what I needed and the healing is easier because of it. JUST ASK and you shall receive!
"We can't understand loss, but we can understand love." ~ Unknown
If you have any thoughts on this topic or have a love or dating question email me. Need some motivation to liven up your social life or need a love life makeover? If you are ready to open your heart and increase your odds in the dating game, Contact me for a Free Consultation to set up your action plan and join us for my upcoming motivational classes online. I'm also on Clubhouse in my GET REAL about Love Room weekly as well. Get Lucky in LOVE in 2022.